How to Add the Polygon Network to MetaMask
There's two ways to add the Polygon network to MetaMask: using an easy automatic method or entering values into MetaMask manually.
Option 1: Automatically Using Polygonscan's One Click Setup Button​
Scroll to the bottom of the page and look for the "Add Polygon Network" button with the MetaMask icon, then click on it.

When prompted, click on approve to allow the Polygon Network to be added to your MetaMask wallet.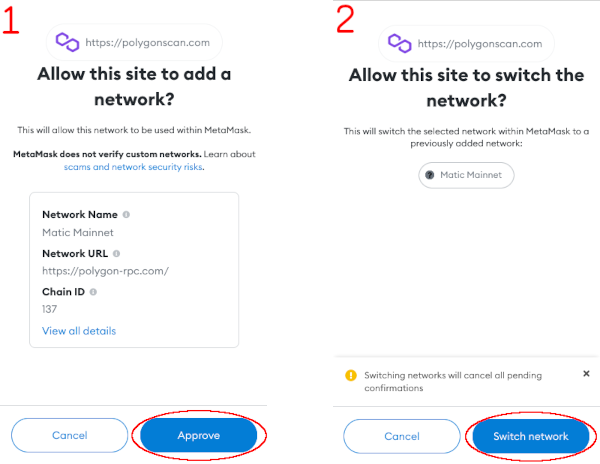 Option 2: Enter Values into MetaMask Manually​
If the above step doesn't work for you, you can add Polygon to MetaMask manually in the following guide:
Need more help on this?​
Don't have MetaMask?​